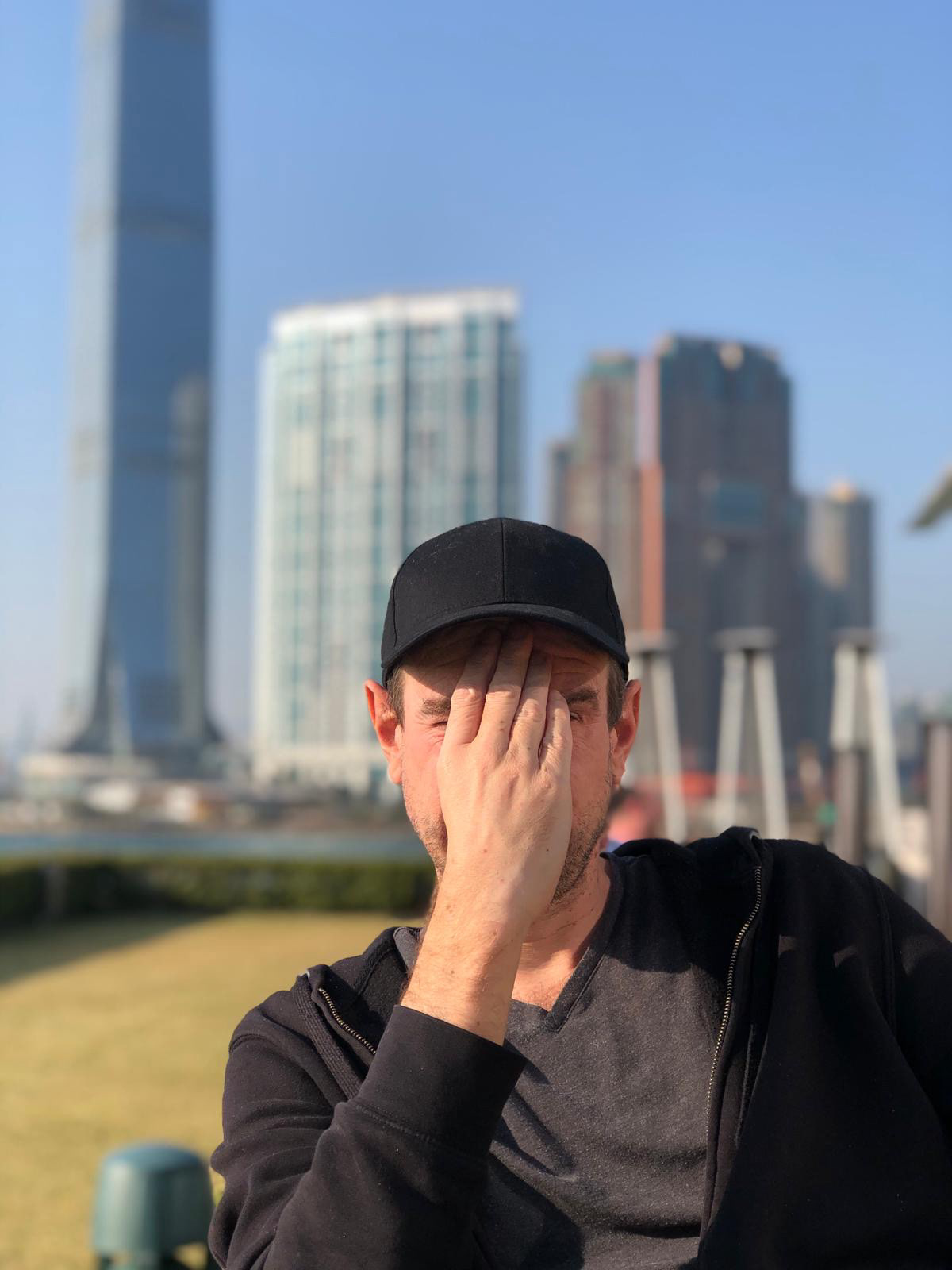 Nicolas Lesaffre is a French Digital artist, Animation director and IP creator.
His art spans a variety of media, including digital art, animation, Art Toys and big scale cartoon sculpture instalation.
Born and raised in France,
Nicolas Debuted his career in feature film working on the first animated film by Luc Besson,  in 2004.

S

ince then, Nicolas
 pursued a successful career as a commercial artist for golbal brands and clients and 
has been actively engaged to merge animation and cartoon style into the advertising market as an animation Director and Character Designer over the last 20 years in Europe, north America and Asia.
Brimming with unique design and character animation, the surreal scenes he creates are saturated with eye catching elements and attention grabbing characters that will assure you you're seeing something new and unique.
Over the years Nicolas has created a colorful palette of films, illustration, projection mapping ,augmented reality, and IP creation in Paris, London, Los Angeles and since 12 years in Hong Kong under the label of his creative animation studio, Nikopicto.
Nicolas has over a hundred collaborations with brands such as Gucci, Lacoste, Louis Vuitton, Wechat, Nissan, Hasbro, HSBC, BNP, VW, American Express, Mc Donald's, Hong Kong Land, Hong Kong Tourism Board, Singapore Tourism Board ...
Nicolas's artwork has been awarded and showcased in many international film festivals and Museum such as the Hong Kong Palace Museum, Cannes Lions Festival, Annecy International Animation Film Festival, Stuttgart International Festival of Animated Film, Australian International Animation Festival ...
2021: Finalist at the

 "Trophées des Français de Hong Kong"
2020 Hong Kong ICT : Bronze award short film WUEN
2019 Hong Kong ICT : Gold award  - "Wear your beautiful life"
2019 MARKies Awards Hong Kong:  bronze, silver and gold wards OPTICAL 88
2019 ASP create Hong Kong- Silver award- short film WUEN 
2019 Digicon6 Asia Award - short film GOING APE
2014 Maze Awards - Gold award AMEX
2012 Annual design awards - Best Digital art award
2012 TIDCA Taipei International - digital graphic Finalist and Jury award. DURACELL
2010 Cannes Advertising Festival - Shortlisted DURACELL
2009 Eurobest - Bronze Award 
2008 EPICA Festival –Silver Award 
2008 Boards awards : Animation Director Finalist
2007 anim'est Film Festival : gold Award Vinyl'd Attack
2023 Shanghai
"Hug the K" 
China International Licensing Expo 
curated by the Travelling Muzeum.
2022 Chongquing China "The Ring"
,  5000 square feet installation including interactive digital art, 15 meter high sculptures. 
December2021/Mars2022 curated by Hong Kong land.
2022 Art toy Story Exhibition
, CentralWorld Bangkok, Thailand curated by CREATE
HK
. 
2021 Hong Kong Central "Monet Garden X Hug the K"
  inflatables/fiberglass sculpture/digital animation on extra large screen. 
July/august curated by the Travelling Muzeum.
2020 Shanghai SNIEC
Art toys Exhibition "Hug the K"
2017 Hong Kong Cultural center
, 50 meters illuminated dragon sculpture, 6m high inflatables characters, animation projection on the cultural center building (120 meters) 
August/December 
curated by Hong Kong Tourism Board
 INTERNATIONAL FILM FESTIVAL OFFICAL SELECTION
2019 Digicon6 ASIA Award Hong Kong
2019 Woodstock Film Festival
2019 Cape Town International Animation Festival 
2019 Australian International Animation Festival
2019 Insomnia Festival Russia
2019 Anilogue International Animation Festival 
2019 8th China Independent Animation Film Forum
2019 Melbourne International Animation Festival AUSTRALIA
2018 Stuttgart International Festival of Animated Film GERMANY
2018 Anima Mundi Rio de Janeiro BRAZIL
2018 Athens ANIMFEST GRECE
2018 Cortoons Festival Gandia 2019_ Valencia SPAIN
2018 International animation film festival GOLDEN KUKER - Sofia BULGARIA
2018 Copper Coast International Film Festival UK
2018 La Guarimba International Film Festival ITALY
2018 KisaKes (Cut It Short) Short Film Festival Istanbul Turkey
2017 SIGGRAPH asia Bangkok THAILAND
2017 Cardiff International Film Festival UK
2017 Chellavision Short Film Fest CA USA
2017 Sacalacalaca, Interdimensional Horror & Sci-Fi Festival Mexico
2017 Hong Kong Arthouse Film Festival
2017 Multivision Festival St Petersburg Russia
2017 Celtic Animation Film Competition Liverpool UK
2020 Athen's International Children's Film Festival
2020 Clermont-Ferrand International Short Film Festival
2020 Brooklyn Film Festival
2020 Kiki International Film Festival for Kids
2020 Mecal Barcelona International short and animation Film Festival
2020 Les 12 Courts de Minuit
2019 Lahore International Children's Film Festival
2019 Festival Internatiocional de Cine de Quito
2019 The 8th China International Micro-Film Festival
2019 Hsin-Yi Children's Animation Awards
WEAR YOUR BEAUTIFUL LIFE :
2020 Golden Kuker Sofia International Animation Festival
2020 Brooklyn Film Festival
2020 Kids Brooklyn Film Fest
2019 Hsin-Yi Children's Animation Awards
2019 Anima Cordoba International Animation Festival
2019 Annecy international Animation Film Festival (Mifa screening)
2007Anime'est Film Festival
2005 Ottawa International Animation Film Festival